Every business owner has basic questions about why they should invest in commercial solar energy. Here are some of the most common commercial solar faqs.
What are Solar Photovoltaic Cells and how do they work?
The word photovoltaic comes from the Greek words: photo,'phos,' meaning light, and 'volt', which refers to electricity. Photovoltaic (PV) means light-electricity, which perfectly describes the process where you can convert light into electricity with solar photovoltaic cells.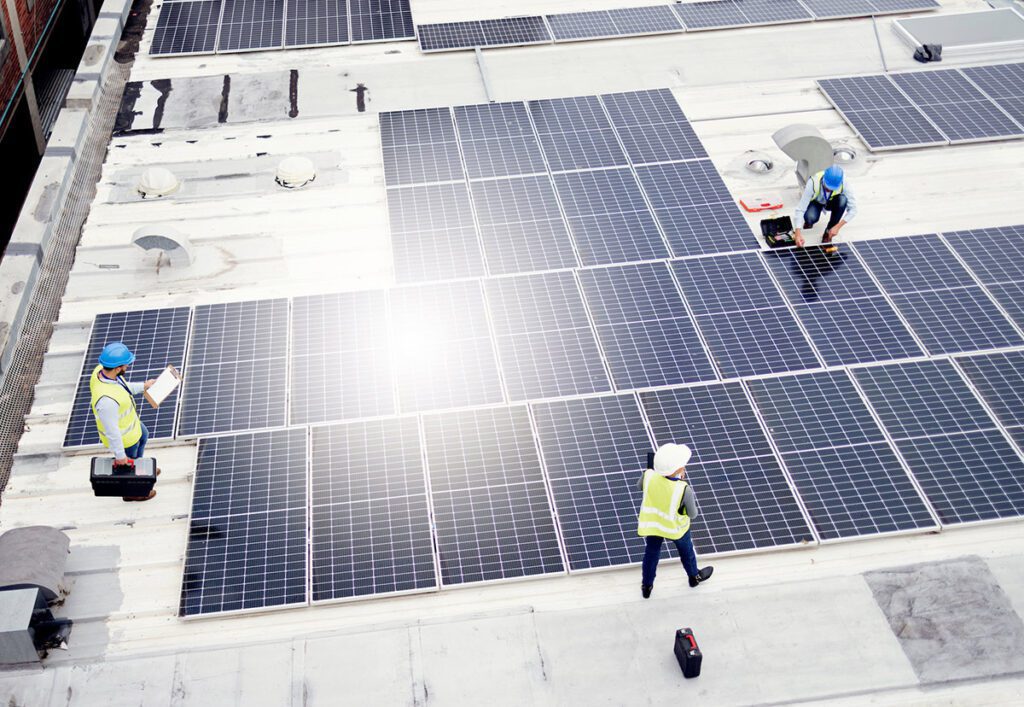 Solar cells are made of materials that can take energy from the sun in the form of photons and convert the photons into electricity. In other words, converting photons into electrons. When the sun shines onto a solar cell, energy from the sunlight is absorbed by the PV that is inside the panel. This energy then creates electrical charges that move, causing electricity to flow through the solar panels.
Why should my business consider commercial solar?
If your business invests in commercial solar then it is likely to experience reduced operating costs, strong return on investment, tax credits, customer appeal, and reliable long-term access to energy. A study by the Solar Energy Industries Association found that the average commercial solar system saves businesses 50% on their electricity bills, with some reporting as much as 80-90% reductions. With an average property value increase of 10%, the choice of investing in solar starts to become more appealing.
Check out our blog post: "How does solar benefit commercial buildings?" to learn more about why your business should invest in solar energy!
What does commercial solar installation consist of?
Switching to commercial solar system installation can be a great way for enterprises to reduce their carbon footprint. Additionally, these businesses are taking a positive step toward sustainable energy usage. First, the process involves an initial consultation with our solar panel installation team.
During that consultation, we will assess the enterprise's energy consumption needs. and design a customized system to meet those needs. Upon design approval, the installation process begins, which typically involves mounting panels on the commercial rooftop and connecting them to the building's electrical systems. With a quick solar installation process most companies experience a return on investment within just a few years of installation.
Adopting solar power, can significantly reduce reliance on fossil fuels and decrease carbon emissions. Not only does this benefit the environment, but it also gives enterprises more control over their energy usage and costs.
Many commercial solar panel installation companies offer ongoing monitoring and maintenance services to ensure that the system continues to function optimally and produce energy efficiently. With the increasing urgency of climate change, switching to solar energy is a smart decision that demonstrates a commitment to sustainability and responsible business practices.
What are the financial benefits of solar energy?
There are many financial benefits when you invest in solar. Reduced operating costs is one of the biggest ones. Business owners can expect to save more than 40% on utilities by converting. There will also be an immediate reduction in your electric bill.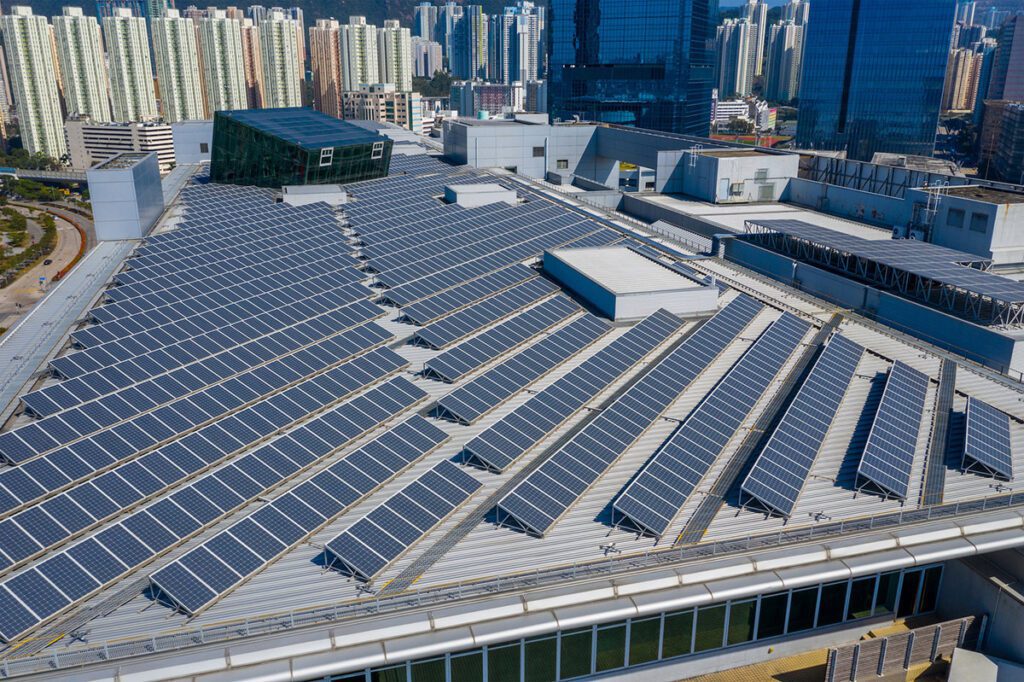 Some companies' favorite benefit of solar is the strong return on investment (ROI) that you have the opportunity to receive. Not to mention, there is also a 30% tax credit available for commercial properties that decide to invest in solar. This tax credit usually offsets the cost of installation for your solar system.
What are the environmental benefits of commercial solar?
Solar energy is a renewable source of power and it has a vital role in reducing greenhouse gas emissions and mitigation of climate change. This is crucial to protecting humans, wildlife, and our ecosystems. Solar energy improves air quality and reduces water use from energy production. It's a win-win situation for everyone!
Do commercial solar panels produce power when the sun is not shining?
Solar panels can still produce electricity during the winter months just as well as the summer months. Obviously, if the panels are covered in layers of heavy snow, the system will not be able to produce energy. However, light layers of snow will not be a hindrance, and because the solar panels are installed with a vertical slant, the snow will easily melt and slide right off.
Installers will generally recommend additions like snow guards in order to prevent the panels from being buried in ice and snow. Even during heavy rain and cloud cover, sunlight still reaches the panels successfully and generates power. The rain actually helps to keep solar panels working efficiently because it washes any dust or dirt off of them.
How much maintenance is required?
If installed correctly, solar panels are designed to last up to 30 years with minimal upkeep.
When it comes to maintenance, very little is required. Cleaning twice a year will suffice, as long as they aren't being subjected to any major weather events. Hiring a professional to clean your solar panels can cost no more than a couple hundred dollars. This will keep your panels in their best shape. Also, it is unlikely that you may need any of your solar panels repaired or replaced, so there is no need to worry about your solar panels. Just let them do their job!