What is community solar?
According to the U.S. Department of Energy, community solar is described as a solar initiative program within a specific geographical region. This setup ensures that the benefits of solar energy are distributed among various beneficiaries, including individuals, businesses, nonprofits, and other organizations. In most cases, customers benefit from energy generated by solar panels at an off-site array.
Customers of community solar projects usually sign up for, or in certain instances, have ownership in a section of the energy produced by the community solar array. They then get a credit on their electric bill for the electricity generated by their share of the community solar setup.
It offers an attractive option for individuals who cannot install solar panels on their own roofs, whether due to renting their property, financial constraints, or unsuitable roofing. Due to this community solar is growing rapidly all over the country.
How does community solar work?
Community solar projects generate electricity from sunlight, which is then sent to the utility grid through a meter. Subscribers, which can include households, businesses, or any electricity customer, pay for a portion of the electricity produced by the community solar project. This payment is usually made in the form of a monthly subscription fee.

The local utility compensates the community solar provider for the energy produced, and each subscriber receives a credit equivalent to their share of the dollar value generated by their community solar subscription. Normally, this credit is directly applied to the subscriber's monthly electric bill, effectively lowering their overall electricity expenses.
Benefits of Community Solar
The benefits of community solar are very impactful, making it an attractive option for individuals, businesses, and communities.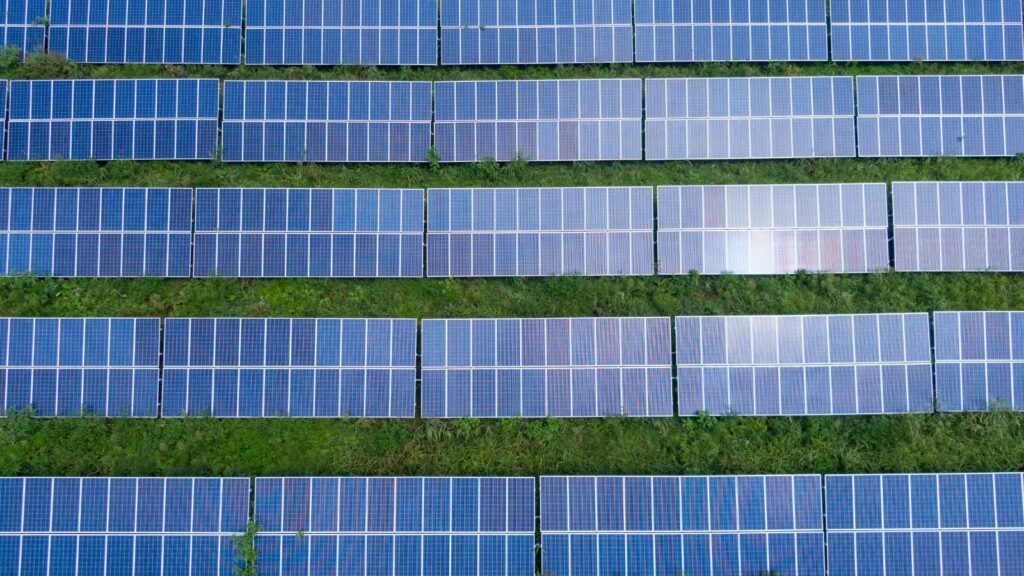 Here are some key advantages of community solar:
Lower Electricity Costs
It allows participants to enjoy cost savings on their electricity bills. By subscribing to a shared solar project, they receive credits for the electricity generated, reducing their monthly expenses.
Clean Energy
Community solar projects generate clean and renewable energy from the sun. This reduces the reliance on fossil fuels and helps combat climate change by decreasing greenhouse gas emissions.
Accessibility
It makes solar energy accessible to a broader range of people. It's an ideal solution for those who cannot install solar panels on their own properties, such as renters or individuals with unsuitable roofs.
Energy Equity
It promotes energy equity by ensuring that all members of a community, including low-income families, can access the benefits of clean energy.
Environmental Benefits
By reducing greenhouse gas emissions and promoting sustainable energy practices, community solar contributes to a cleaner and healthier environment.
Local Job Creation
The solar projects create jobs in installation, maintenance, and operations, benefiting the local workforce and economy.
Businesses and community solar
With the installation of community solar systems, businesses are transforming into powerhouses of clean energy production, effectively becoming energy providers for their communities. This transformation isn't limited to a single industry alone; it sets an inspiring precedent for businesses across various sectors.
By investing in renewable energy, a single business can act as a catalyst for a wider shift towards sustainability. It's an innovative approach that fosters economic growth, reduces greenhouse gas emissions, and promotes the responsible use of our planet's resources.
This collaborative utilization of solar energy democratizes access to clean power. It means that not only businesses but also individuals can benefit from a local, reliable, and sustainable energy source, all while having their own stake in where and how they generate their own power.
Low-income families and community solar
The U.S. Environmental Protection Agency (EPA) initiated a $7 billion grant competition as part of President Biden's "Investing in America" plan. The aim is to make affordable, dependable, and clean solar energy more accessible to millions of low-income households.
The upcoming grant competition aims to allocate funds for two key purposes: expanding existing low-income solar initiatives and launching new Solar for All programs nationwide.
These Solar for All programs are designed to ensure that low-income households have fair access to residential rooftops and community solar power. They achieve this by providing financial support and incentives to communities that were previously excluded from solar investments.
These programs guarantee that low-income households can enjoy the advantages of distributed solar energy, including savings on their energy bills, enhanced energy resilience, and other benefits. Residential solar power not only reduces home energy costs but also provides families with reliable and secure electricity.
Solar for All is committed to extending these meaningful benefits to low-income and disadvantaged communities. As part of the program, it aims to secure a minimum of 20% savings on the total electricity bills for participating households.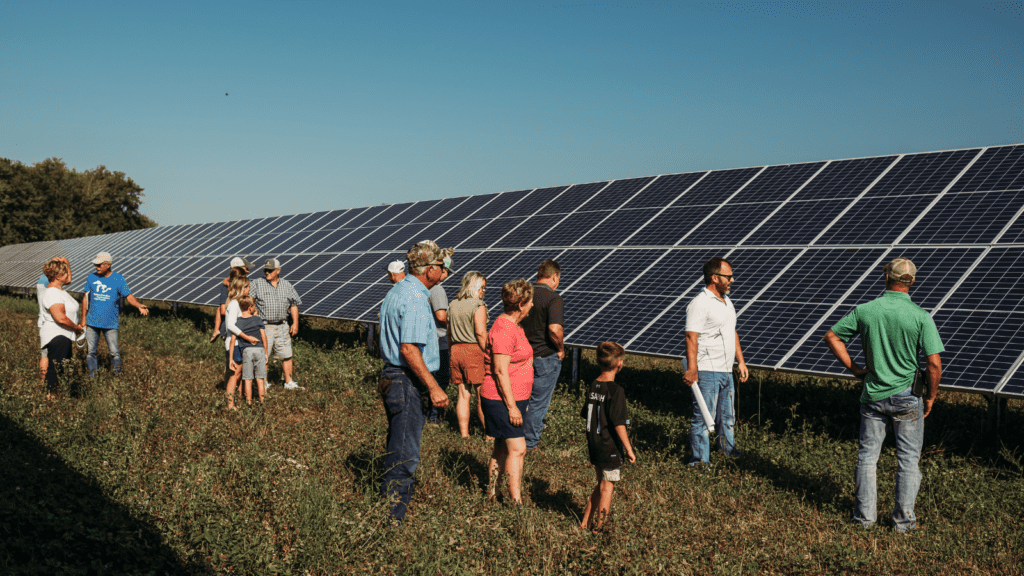 How does community solar help the environment?
Reduced Greenhouse Gas Emissions
Solar energy is a climate-friendly choice as it doesn't produce harmful greenhouse gases that contribute to climate change. Opting for a community solar project reduces your reliance on fossil fuels and supports the growth of clean renewable energy.
It's a straightforward and effective way to cut your greenhouse gas emissions in half, helping mitigate the negative effects of climate change, while also giving independence back to the average American.
Preservation of Natural Resources
Community solar plays a role in conserving vital natural resources like land and water by reducing the need for fossil fuel power plants. The processes of extracting and transporting non-renewable resources like coal, oil, and gas can harm the environment, including disrupting wildlife habitats and polluting nearby water sources.
In simple terms, choosing community solar can prevent the burning of 8,415 pounds of coal.
Improved Air Quality
Traditional fossil fuel power plants release harmful pollutants such as sulfur dioxide and nitrogen oxides, which can degrade air quality and harm human health. Solar energy, in contrast, doesn't emit any pollutants, contributing to better air quality.
In fact, by opting for community solar, you can help reduce emergency room visits for respiratory issues by 6%.a
Accessible Clean Energy
Community solar makes clean energy accessible and affordable for everyone, regardless of their housing situation or financial means. Homeowners who can't install solar panels on their roofs, like apartment dwellers or those with shaded roofs, can still benefit from solar energy.
Even businesses that want to support renewable energy but lack the resources for a large-scale installation can participate in community solar.
By choosing community solar over traditional fossil fuels, anyone can contribute to a more sustainable future for all.
Sources