Orlando, FL - ESA is announcing the completion of the first phase of a new 3.6 MW solar project in Central Florida, continuing its expansion as a leading provider of clean energy solutions for businesses. This three-phase solar farm project is part of ESA's ongoing efforts to provide pathways to decarbonization for companies and communities nationwide.
The project will consist of three (3) 1.2 MW DC systems that will be built in phases. These systems will be used to support all the electricity needs on-site for a local agricultural leader. The solar farm project will help cut electricity costs, reduce greenhouse gas emissions, create a more reliable source of electricity, and promote clean energy in the region.
The array utilizes a ground-mounted system equipped with Terrasmart Glide racking, a state-of-the-art design built to provide maximum efficiency and stability, making it the perfect choice for this type of installation.
"We are happy to already be wrapping up phase one of this new solar farm project near our home base of Central Florida," said Justin Vandenbroeck, Executive VP of ESA. "Working alongside local agricultural leaders to promote sustainable energy practices is how we help them meet their growing energy needs. This project will power a cannabis facility, one of the fastest growing sources of new electricity consumption, rivaling data centers and EVs."
The second phase of this solar farm project is expected to be completed by the end of this year, opening a path for more on-site solar for cannabis facilities. Solar can eliminate costs for growing operations, as electricity can be 30%-50% of the wholesale cost of cannabis production. ESA looks forward to continuing to work with businesses and organizations across the country to promote sustainable energy practices and build a better future for us all.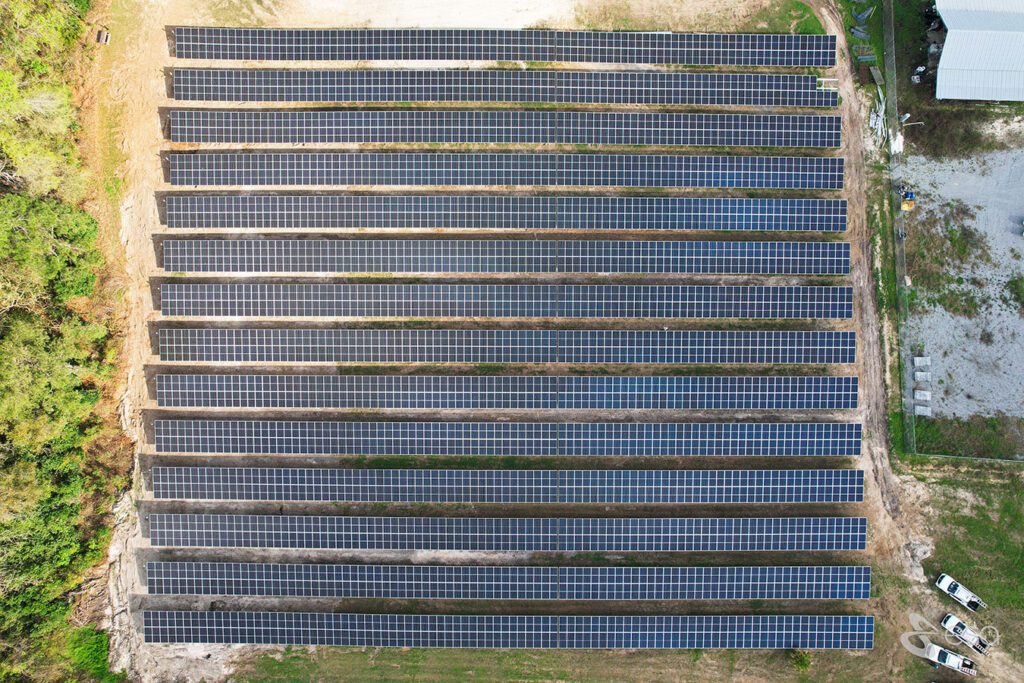 Orlando, FL, - ESA, a leading provider of clean energy solutions headquartered in Central Florida, announced today that the growing firm is focusing on building a top Orlando workplace by doubling down on a people-forward culture. Amid uncertain economic times, and mass layoffs, ESA is committed to adding new jobs, and advancing an innovative and inclusive workplace for employees. In the last six months ESA has unveiled several new internal benefits and initiatives to support its growing team and foster a culture of excellence and innovation, including the hiring of a new People Operations Manager.
Listed as a Fast 50 company by Orlando Business Journal for the past three years, ESA has seen a 35% growth in revenue, with this year expected to nearly double 2022 revenue volume.  This growth comes because of the passing of the Federal Inflation Reduction ACT (IRA) which provided new tax incentives and opportunities for clean energy technology. These new tax incentives and programs have skyrocketed demand for ESA's projects, serving large corporate enterprises, investors, and utilities across the United States. With a 40% increase in new employee hires in the past year, ESA expects to grow to over 100 employees by the end of 2023.
As part of its expansion plans, ESA has recently begun to double its current office square footage, which will accommodate its current staff and allow for future growth. The new office features state-of-the-art facilities, collaborative workspaces, and wellness amenities to create a people centered environment.
In addition, ESA has partnered with the University of Central Florida (UCF) to continue to foster a successful internship program that provides students with hands-on learning opportunities and mentorship from ESA's experts. The program aims to attract and develop the next generation of engineers and project developers who share ESA's vision of delivering high-quality clean energy solutions to its clients.
As part of its commitment to creating a positive and inclusive work environment, ESA has also launched several new initiatives to enhance its employee benefits and community involvement. These include:
Offering flexible work arrangements, such as hybrid and remote work options, as well as compressed work weeks, to support work-life balance and reduce carbon footprint fits and building a community and people-focused culture that gives back.
Increasing paid time off and parental leave policies to allow employees more time to rest and recharge. ESA currently offers a total of 30 days of paid time off per year for salaried full time employees.
Partnering with local nonprofits and environmental organizations, such as IDEAS For Us, to support social and environmental causes. ESA recently participated in a beach clean-up event at New Smyrna Beach, where employees collected over 80 pounds of trash debris and microplastics. IDEAS had previously hosted a tree planting event for the ESA team at Kelly Park Springs.
ESA has also hired a new People Operations Manager, Falen Bell. Falen brings over 7 years of experience in human resources and organizational development to the ESA team. She will be responsible for overseeing the company's talent acquisition, employee engagement, performance management, and diversity and inclusion efforts.
"We are thrilled to announce these initiatives that reflect our commitment to our people and our community," said Morgan Brawner, VP of ESA. "Falen is a great addition to our leadership team and we are excited to have her onboard. She shares our vision of building a better workplace for our employees and a better future for our planet. We believe that investing in our people, our culture, and our partnership is the best way to achieve our strategic goals and deliver exceptional value to our clients and partners."
"I am so excited to join this team at ESA and the culture that has been built. I'm so excited to continue to find ways to grow and improve as the company adds more and more new talented people to the roster," said Falen Bell, People Operations Manager of ESA. "We want our employees to feel valued, respected, and empowered to make a difference. We also want to give back to the communities we serve and protect the environment we depend on. These initiatives are just some of the ways we are doing that."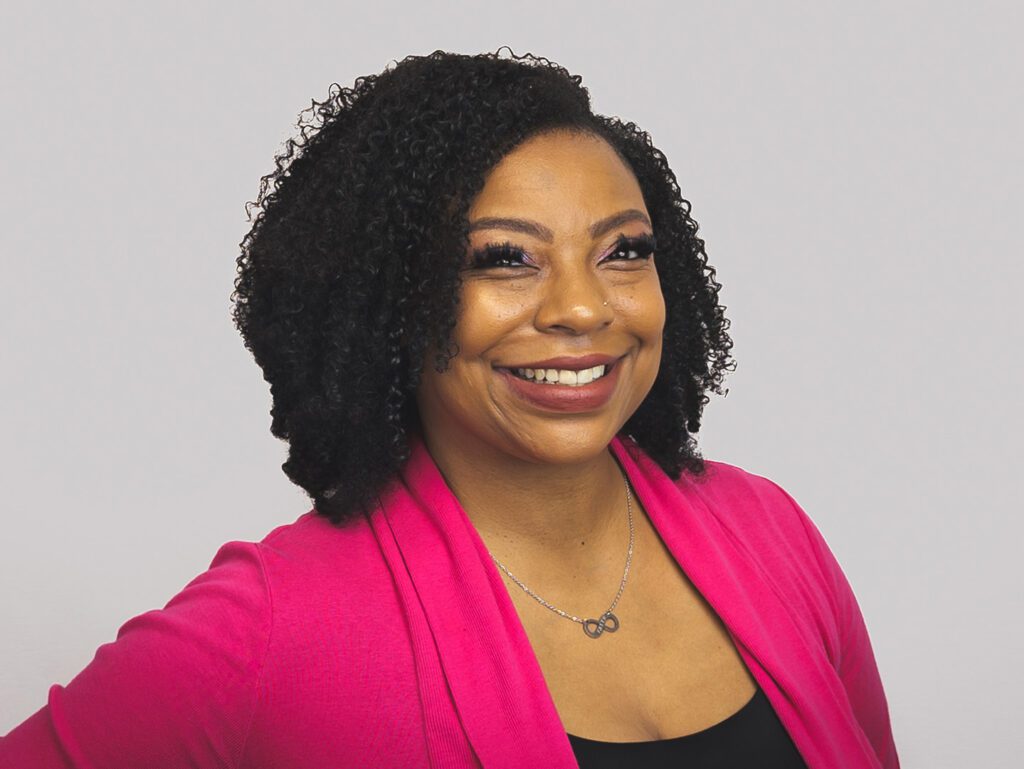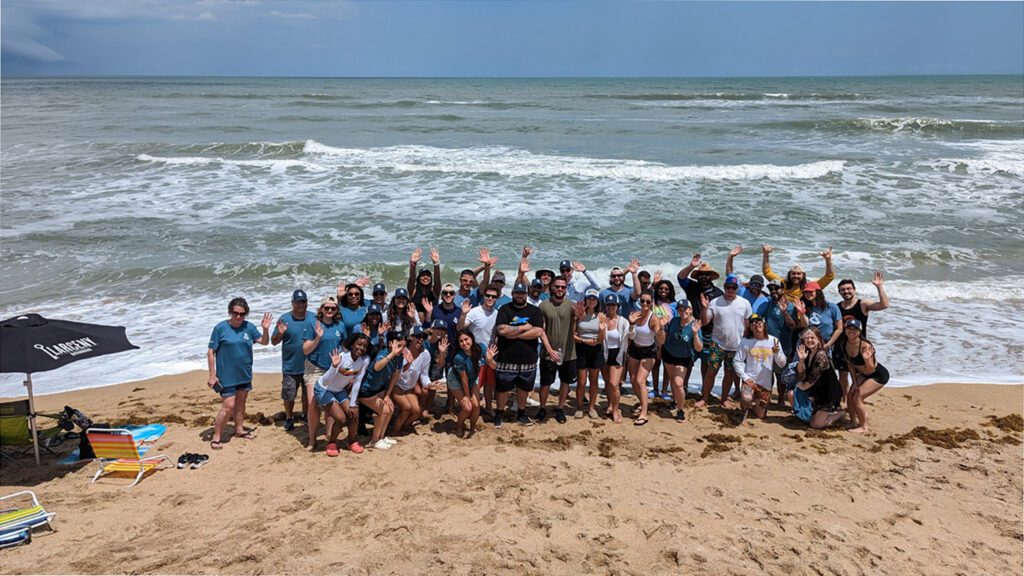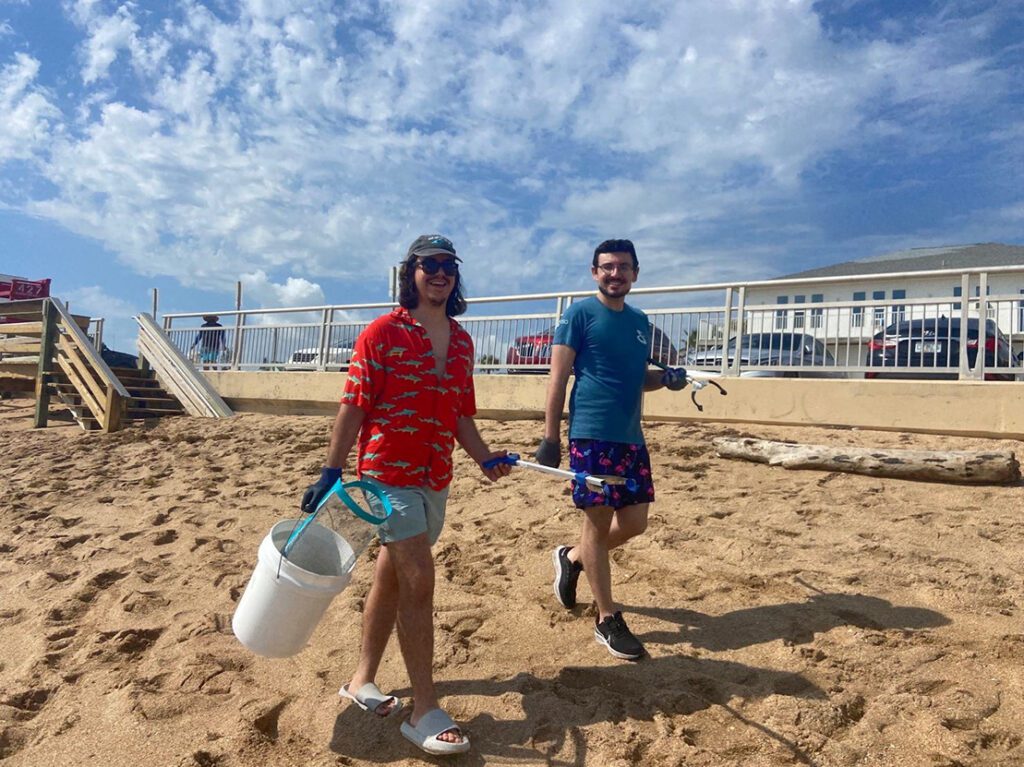 South Hill, VA - ESA's Marrow Street Solar Farm Community Grant Program has awarded funding to five community-based organizations who are making positive impacts locally in community revitalization, environmental sustainability, education support or healthy living.
The organizations awarded were South Hill Lions Club, South Hill Revitalization Committee, South Hill Breadbox, Rotary Club of South Hill, and Imagination Library of Mecklenburg County.
"Working with local organizations and helping them achieve more is what our company stands for. Such amazing organizations that are dedicated to improving South Hill every day have our gratitude and partnership," said Justin Vandenbroeck, Executive Vice President at ESA. "Their work motivates us, and we are eager to provide economic relief for low-to-moderate income community members who face high electricity costs."
"The Lions Club will be able to provide more glasses, possibly provide at least one more $500 scholarship to graduating seniors this year," said Lisa Clary, Membership Chair/Public Image Chair of South Hill Lions Club. "We also help our local Fire and Rescue Departments with a financial donation as well as well as other organizations on the state or district level such as Lions of Virginia Foundation, Leader Dogs and more,"
"It will provide an opportunity to assist with community clean-ups, beautification of the Town of South Hill and to make it more inviting to tours, residents and to those that call South Hill home," said Melissa Morris, VP of South Hill Revitalization Committee.
"We are so grateful to have this Grant money to be able to provide fresh fruits and vegetables and other necessities for the clients we serve monthly. This will be such a big help in providing for the needs of our community," said Amber Thomas, President of South Hill Breadbox.
"This will allow us to support our scholarship fundraiser program as we raise money to offer scholarships," said Lisa Clary, President Elect 2023-2024 for Rotary Club of South Hill.
"The grant from Marrow Street Solar Farm Community Grant allows the Imagination Library of Mecklenburg County to provide books, mailed to children aged 0-5 each month at no cost to the family," said Leslie Williford, Director of Imagination Library of Eastern Mecklenburg County. "Our partnerships with civic groups, churches, and businesses enable the Imagination Library to work with the four elementary schools to improve literacy and learning among young children of our County."
ESA is in the process of developing a 2 MW AC community solar farm on approximately 9 acres of land in South Hill for low-to-moderate income residents who are currently Dominion Energy customers. They will be able to "subscribe" to the Marrow Street Solar Farm as part of the Virginia Shared Solar Program and save money on their electric bill. The project is expected to come online in late 2024.
ESA has successfully developed six small community solar projects in southern Virginia.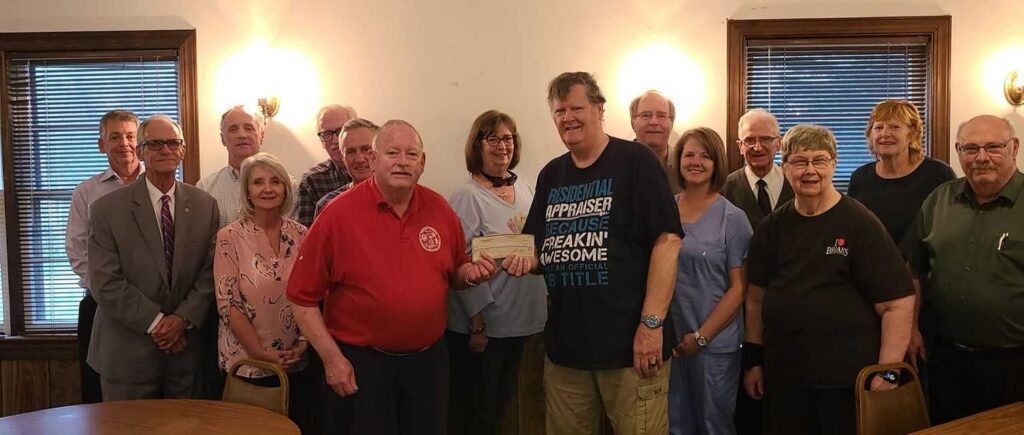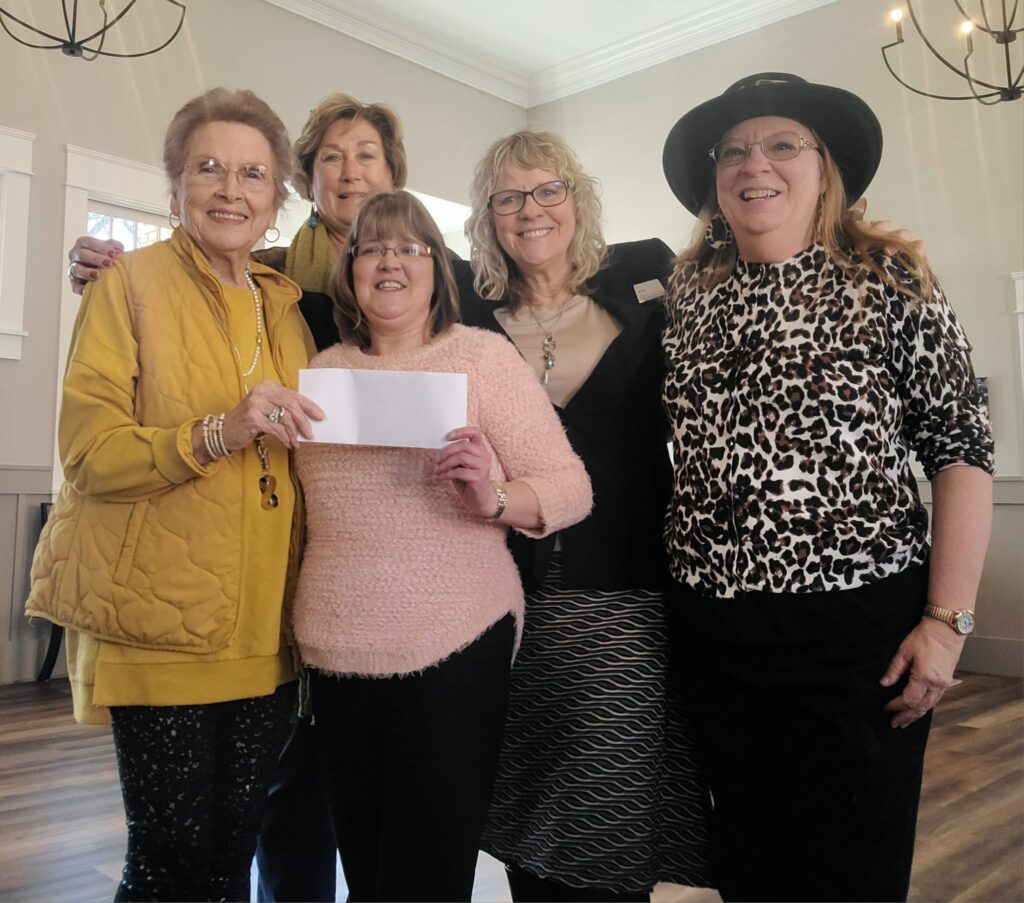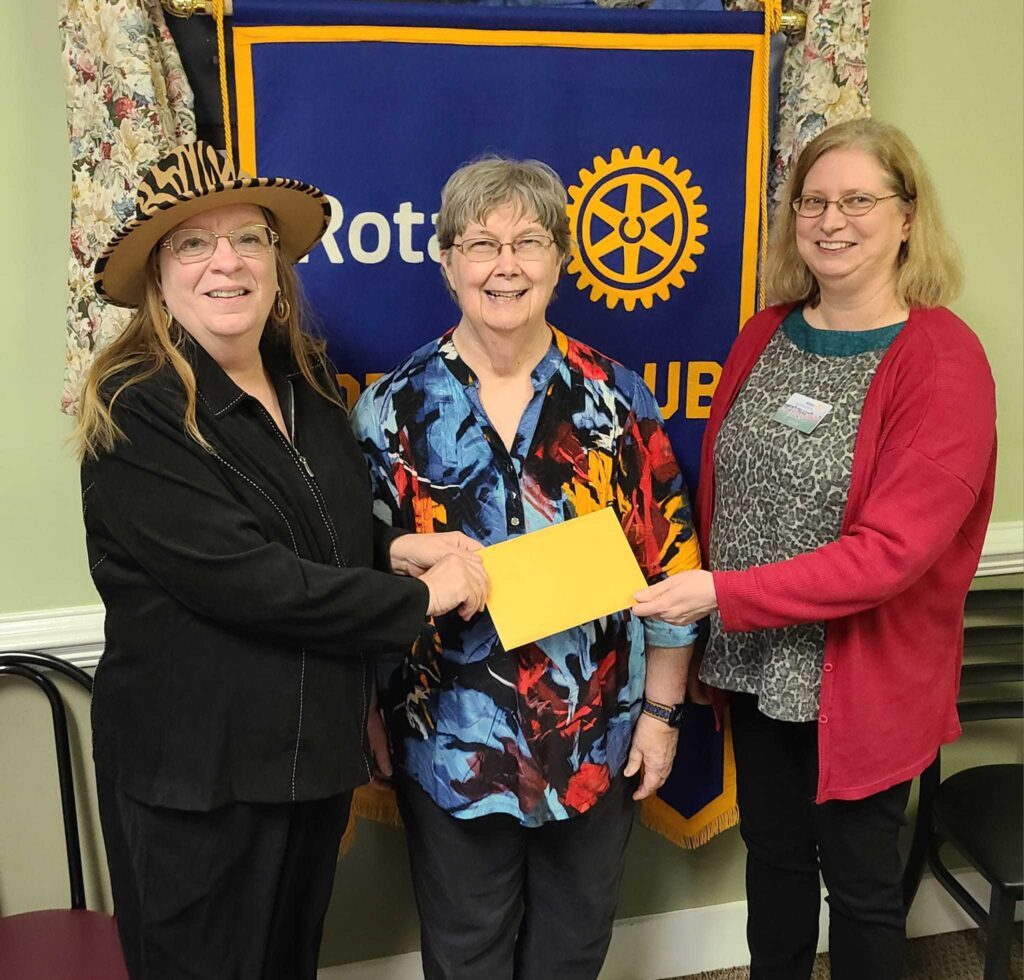 CLEARWATER, Fla. – Dimmitt Chevrolet is proud to unveil its new rooftop solar array, installed in partnership with ESA. The solar panels will provide clean energy to power the dealership's operations and reduce its carbon footprint.
The 729.96 kW solar array, consisting of over 2,000 panels, is expected to generate over one gigawatt-hour of electricity per year. As one of the largest solar installations for an auto dealership to date, the annual energy produced is the equivalent of over 750 homes and will offset about 156 metric tons of carbon dioxide emissions.1 Dimmitt Chevrolet is expected be powered 100% by solar energy, and by tapping into expanded federal tax incentives, will return all capital invested through energy savings in just under five years.
"This is a major step towards our goal of becoming a more sustainable and environmentally friendly business," said Lawrence Dimmitt III, the owner of Dimmitt Chevrolet. "As we continue to add more EV options for customers, our electricity use will continue go up. It just makes sense to invest in clean energy. We are excited to partner with ESA to bring solar to our dealership."
Auto dealers have a substantial opportunity to attract consumers as the demand for electric vehicles increases. EV sales increased 45% from 2020 to 2021, and hybrid sales nearly doubled. By 2025, it is estimated that EVs may account for 19% of all new U.S. car sales, and by 2035, as much as 68% of all new vehicles being sold in the United States.2
As the adoption of EVs increases, innovative auto dealers are looking to solar energy to offset the costs of electric vehicles on their dealership. ESA works with dealers across United States to develop tailored solar programs for auto dealerships that will maximize available tax credits and incentives, while generating an immediate return on capital. Dealers that operate in multiple states can evaluate their portfolio and quickly determine the locations with the highest return on investment by leveraging ESA's auto dealer program.
"We are thrilled to work with Dimmitt Chevrolet on this flagship project," said Morgan Brawner, EVP of ESA. "The Dimmitt enterprise is an example of an entrepreneurial leader in the franchised auto dealership space that saw the opportunity to put capital to work, and hedge against increasing electric rates while reducing tax liability. Leveraging solar to offset 100% of annual energy needs will prove to be a competitive advantage as EV market share grows over the coming years.
Dimmitt Chevrolet invites the community to visit the dealership and learn more about its commitment to sustainability. The dealership now has over 20 electric vehicle charging stations, and with its 100th year in business approaching in 2024, is now solidified as a leading auto business prepared for the future.
For more information about Dimmitt Chevrolet, please visit https://www.dimmittchevrolet.com/.
---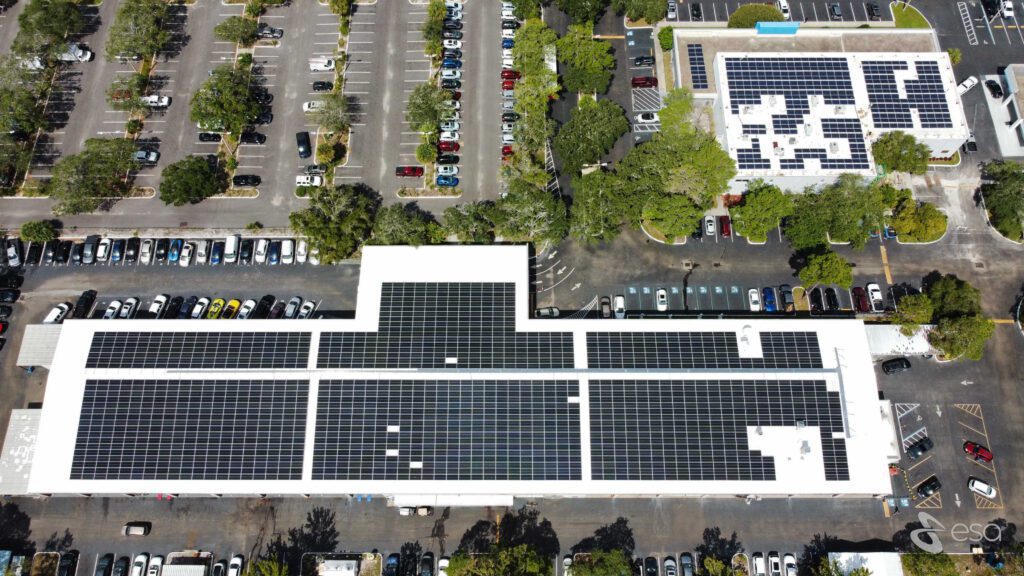 Sources:
---
Cape Canaveral, FL - The City of Cape Canaveral Community Center has recently opened its all-new building, complete with a state-of-the-art rooftop solar array provided by ESA. The 72-panel, 48 kW array is the City's first rooftop solar initiative, and will provide clean energy to the Community Center, significantly reducing its carbon footprint and operating costs.
The new building, which has been in development for over five years, is the result of a partnership between the City of Cape Canaveral Community Center and ESA, who saw an opportunity to not only provide much-needed community resources, but also to promote the use of clean energy and sustainability. This system will help the City meet its decarbonization goals and power all its buildings and facilities with locally generated, clean energy by 2035 per the City's 2021 Resiliency Action Plan.
"We are thrilled to unveil this new, state-of-the-art community center with our City's first rooftop solar array," said Zachary Eichholz, City of Cape Canaveral Deputy Community and Economic Development Director and Sustainability Manager. "This project has been a true collaboration between our community and ESA, and we couldn't be more proud of the result. We hope that this center will be a beacon for both sustainability and resilience, as well as a gathering place for our community for years to come."
The 24,000 sq. ft. Community Center features a wide range of amenities, including a full size indoor basketball court, group fitness classroom, traverse wall, weight room, indoor walking track and a multipurpose meeting/banquet room. It will also offer a variety of programs and services for all ages, including sports, arts and crafts, and educational workshops.
Soon, ESA and the City will unveil a second new building with rooftop solar. For more information, please visit the Cape Canaveral Community Center website.
Stafford County, VA - ESA's Enon Road Solar Farm Community Grant Program has awarded funding to five community-based organizations who are making positive impacts locally in community revitalization, environmental sustainability, education support or healthy living.
The organizations awarded were Stafford Junction, Zoe Freedom Center, 516 Project, Christian Brothers Transition Program and Youth of Promise.
"Cultivating relationships with local organizations and amplifying their impact is core to our ethos as a company. We are humbled to support such phenomenal organizations who work tirelessly every day to make Stafford County an even better place," said Justin Vandenbroeck, executive vice president at ESA. "We are inspired by their work and look forward to doing our part to ensure that low-to-moderate income community members have pathways to economic relief from rising electricity costs."
"With the funding support from this Enon Road Solar Farm grant, we will be able to provide experienced tutors, learning supplies, transportation, healthy meals and safe spaces to our students this coming school year," said Stafford Junction Executive Director Mark F. Cartledge. "Stafford Junction's Brain Builders tutoring program gives students from seven at-risk neighborhoods in Stafford County a hand up out of poverty and food insecurity through educational means."
"This grant from ESA will ensure we can continue to meet the needs of those experiencing addiction in our community at no charge, removing any barriers to them getting the help they need," said Zoe Freedom Center co-founders Dana and Mark Brown.
"516 Project is excited to receive this grant from ESA," said 516 Project consultant Carl Pates. "This funding allows us to Build Access to Hope by building wheelchair ramps and handicap accessible bathrooms for families in need."
"This grant will allow CBTP to buy auto repair tools and supplies this year instead of 2023; just in time for the surge of formerly incarcerated people released into the Stafford community," said Christian Brothers Transition Program CEO Jack L. Richards.
"We are so excited to receive this grant that will help us support and expand quality mentoring efforts serving at-risk youth," said Youth of Promise Executive Director Kymmollotkis Mason. "Our program focuses on healthy living and providing our youth life skills so that they can be the best version of themselves."
ESA is in the process of developing a small community solar farm on approximately 15 acres of land in Stafford for low-to-moderate income residents who are currently Dominion Energy customers. They will be able to "subscribe" to the Enon Road Solar Farm as part of the Virginia Shared Solar Program and save money on their electric bill.
ESA has successfully developed six small community solar projects in southern Virginia.
###
Resources: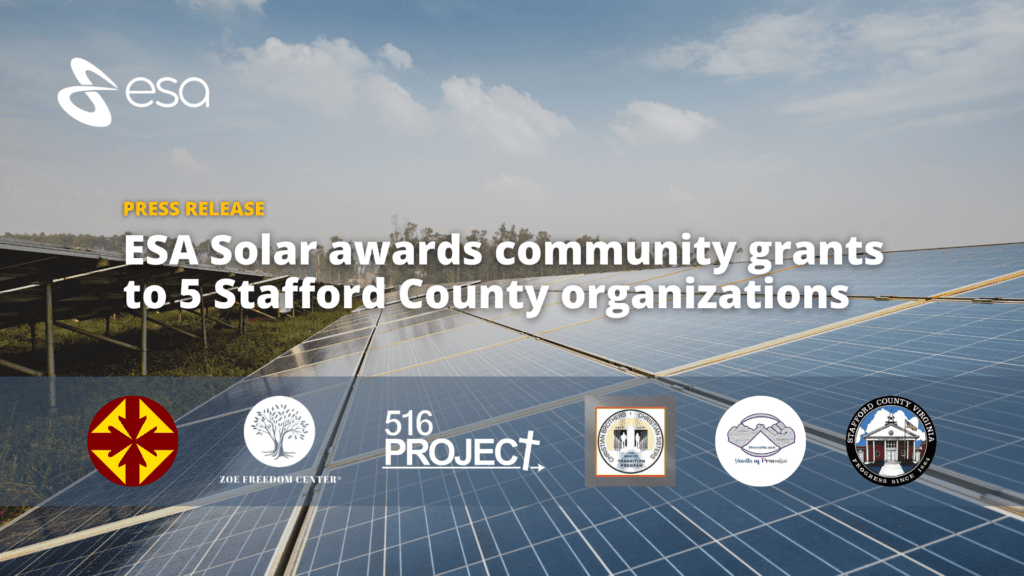 Orlando, FL, September 26th, 2022 - The esaSolar (ESA) brand is getting a new look as the company formally launches a platform supporting enterprise companies and utilities in accelerating clean energy adoption. For over 10 years, ESA has been an industry leader in developing commercial solar and solar farm projects. Now, the company is repositioning the brand as a trusted solar development platform on a national scale.
The announcement includes a sleek new website and a fresh new logo, which represents the company's focus on developing simple pathways towards clean energy adoption. While residential solar remains a core aspect of the growth for the industry, ESA is shifting focus to aggressively invest resources in delivering solutions to the C&I, community solar, and grid scale market.
"This rebrand represents a major milestone for our company, as we shift our core focus to decarbonizing the electric grid through utility scale and distributed energy solar projects," said Lindsay Latre, Chief Executive Officer of ESA. "Our most important stakeholders are the landowners who host our solar farms. The story of developing and actualizing these massive projects is a fundamental aspect of our refreshed brand."
Amidst the momentum of the recent passing of the Inflation Reduction Act, ESA has been growing their local team of developers, engineers, and project managers to meet the demand of a rapidly expanding customer base in 18 core markets nationwide. In the past year alone, the company has grown headcount by 250%, and entered 6 new markets growing a pipeline of over 4 GW of distributed and utility scale projects.
With more than 15% of the United States' CO2e emissions originating from commercial buildings, ESA is dedicated to being a keystone partner in decarbonizing national real estate portfolios. By leveraging cutting edge geospatial technology, ESA is supporting C&I customers in calculating their carbon footprint and creating actionable pathways to implementing onsite solar generation or subscribing to purchase energy from offsite solar farms.
"After years of working with national clients, large and small, we have seen the growing demand for a more comprehensive approach to solar procurement and implementation. As a leading solar development platform, we are uniquely positioned to provide customers with a variety of options from on-site generation to rooftop leases, and virtual power purchase agreements," said Morgan Brawner, Vice President of Distributed Energy for ESA.
The refreshed ESA brand and website will continue to be transitioned over the coming weeks, as well as several announcements regarding new projects.
###
---
Media Contact:
ESA Solar
Ernest Calderon
‪(407) 205-7607‬
ecalderon[at]esa-solar.com